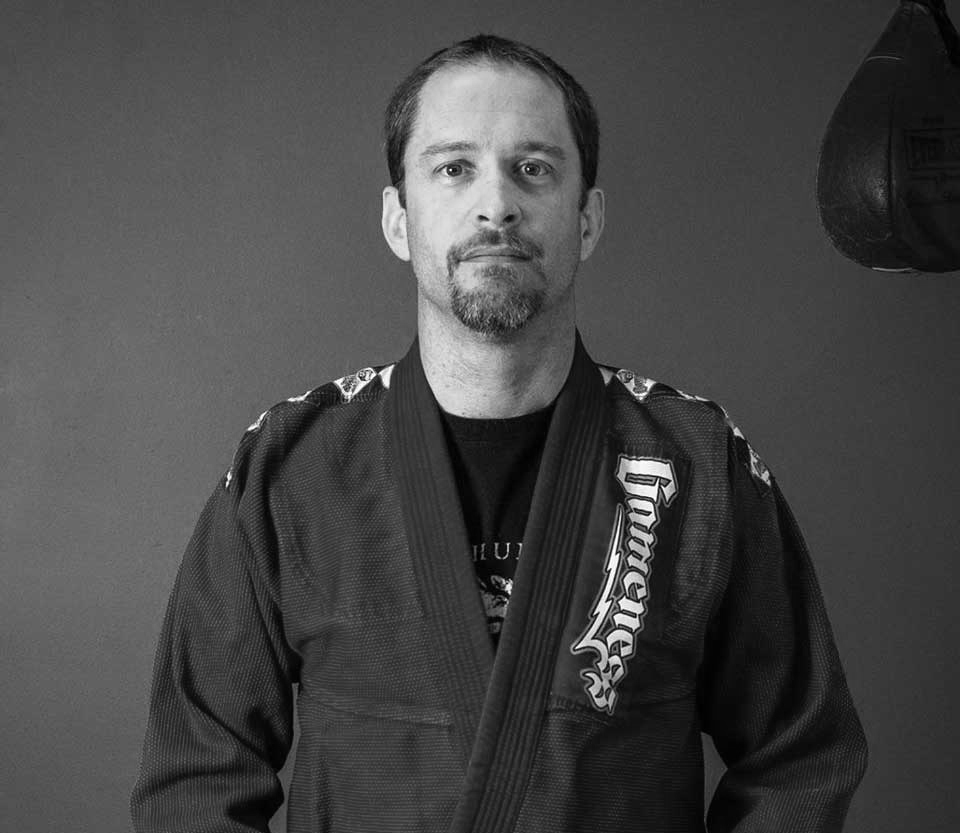 Bryan Barrick
Head Instructor
Bryan started his BJJ career in 1994. Back then, BJJ schools were few and far between. So the first 4 years of training were spent traveling to Chicago for private lessons, traveling to New York to train exclusively with Renzo Gracie, and attending any seminars he could.
After approximately 2-3 years of training, Bryan began to be approached by people interested in taking lessons from him. This was the start of his teaching career, and he has been teaching since.
In 1998 he held the first Brazilian Jiu Jitsu tournament in the state's northern half, drawing in competitors from 5 states.
Received a blue belt in 2005 from Jason Fox.
Purple through black belts from Wally Holem.
Recent Competitions
2010 Extreme Grappling Open – 1st place/purple belt/lightweight
2013 IBJJf Winter Open – 2nd place/brown belt/lightweight
"Teaching is my passion and drive. Competing has taken a back seat, allowing me to focus on my students and enable them to succeed personally and competitively. This is my focus and greatest reward as an instructor."
Bryan Barrick is a 3rd-degree black belt under Ricardo "Rey" Diogo of the Carlson Gracie lineage. Bryan teaches all aspects of BJJ, including self-defense.
Other Instructor