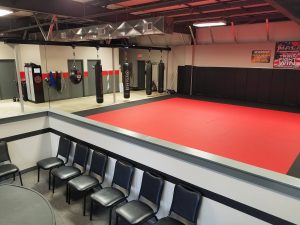 If you're anxious about your first class, don't be.  No matter your experience or physical ability we will meet you at your level and teach accordingly.
A typical first class consists of a warm-up, stretching, and drilling of techniques.
If you're completely new to Brazilian Jiu-Jitsu you'll be focusing on fundamental techniques at first. If you're an experienced BJJ practitioner you'll be allowed to spar at the discretion of the instructor.