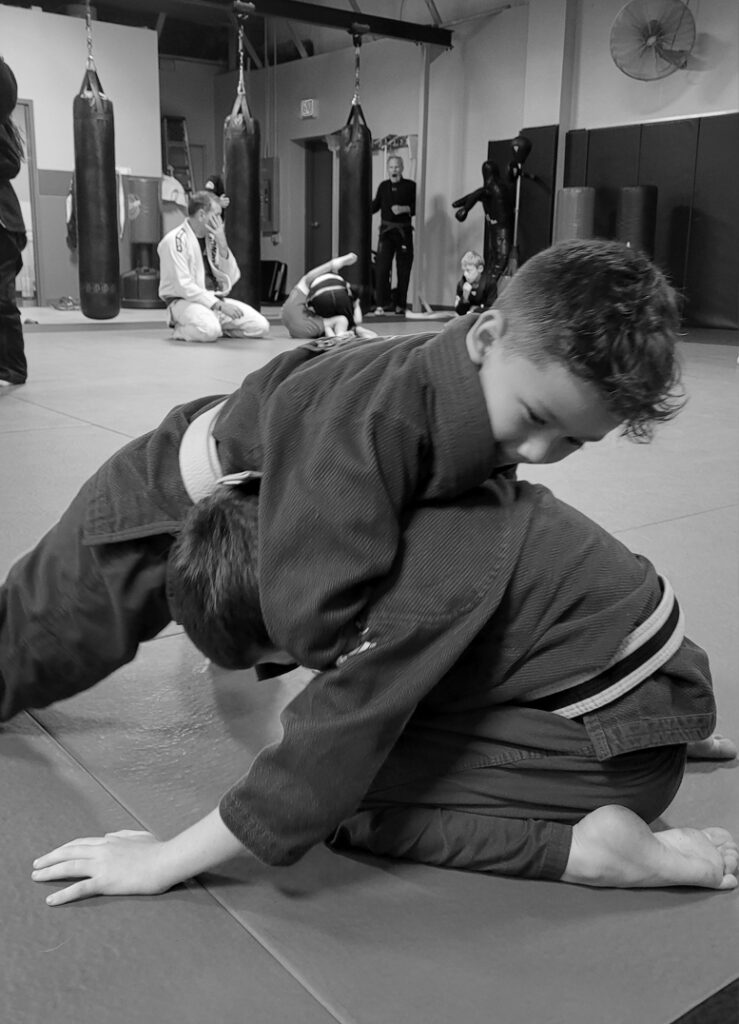 Kids Class
Our Kids program focuses on teaching our students jiu jitsu in a safe, rewarding environment in which personal growth and technical improvement are encouraged. Besides learning jiu jitsu, we teach our students discipline, respect for others and the importance of healthy living.
Children will learn self-defense techniques, build confidence and self-discipline. In turn, they will be less likely to become victims of bullies or become a bully themselves.
We treat all our students the same, working with them to realize their full potential and help them to grow both on and off the mat. We work closely with parents. Parents should feel free to discuss with us anything regarding your child. We encourage communication between us, students and their parent/guardian.
Because we understand that not every student learns or advances at the same pace as others, each student is given a set of required techniques and skills that must be developed to advance in rank. Each student will then be tested after a 6 to 8 week period to prove not only knowledge but the application of techniques.