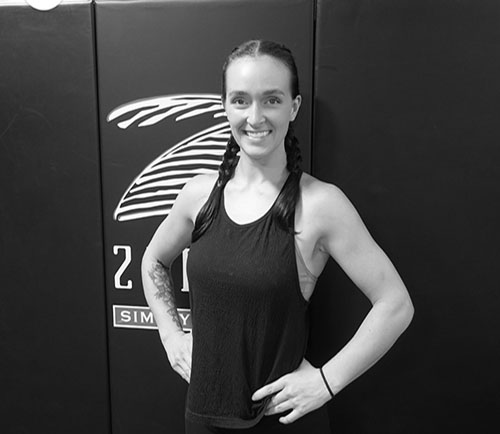 Alexis Miller
Cardio Kickboxing Instructor
Alexis Miller (Lexi) has been teaching group fitness classes for over 5 years. She has a passion for fitness and health, and helping others reach their fitness goals.
There are a variety of certifications that Lexi has gathered throughout the years.
Certifications:
Functional Fitness- TRX Certification
NCSF: National Council Strength & Fitness – Personal Trainer Certification
ACE: American Council on Exercise – Kettlebell and Nutrition certifications
Lexi is also amid finishing her Bachelor's in Nutrition, another passion of being able to understand how food affects the body.
On a personal note, Lexi spends most of her free time with her two pups, spending time outside or in the gym. Lexi does a lot of Jiu Jitsu, mountain biking, and longboarding for fun.
Other Instructor